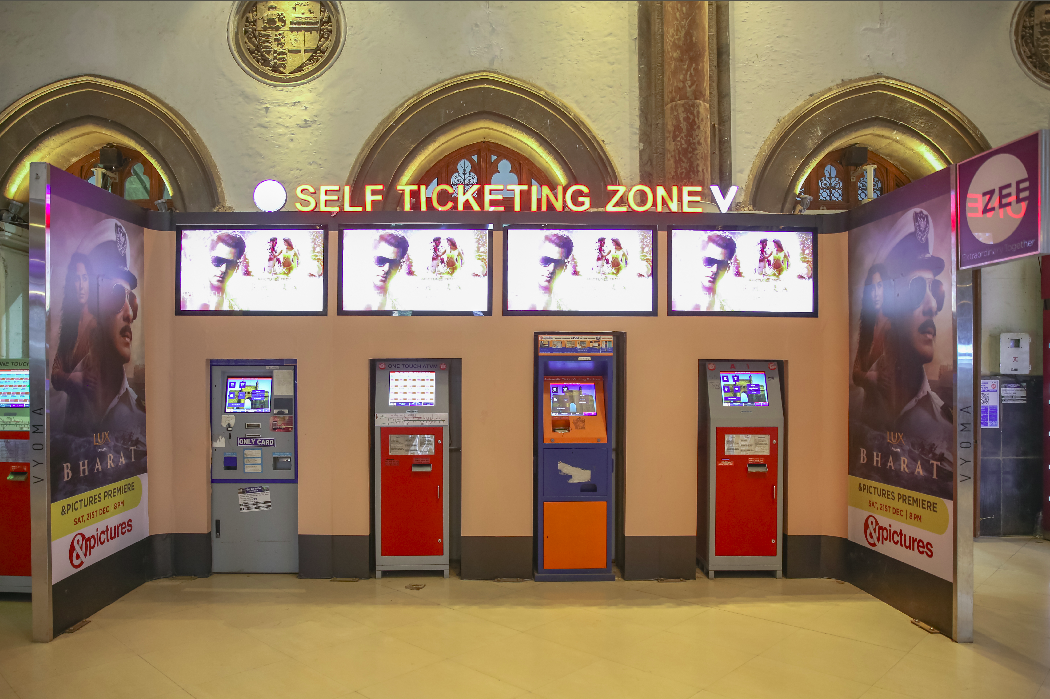 Zee Entertainment Enterprises Ltd. (ZEEL), has partnered with India's largest integrated digital outdoor media company – 'Vyoma', to build Self Ticketing Zones (STZ) at railway stations across Mumbai.
Through this initiative, ZEEL takes another step towards ensuring the commuters' experience is enhanced and engaged throughout the ticket buying process. With the number of daily railway travellers steadily growing and the lines at ticketing counters getting longer, the STZ is the need of the hour and will prove a vital public utility.
These Self Ticketing Zones, which will be QR code enabled, will help the railway authorities in ensuring there is another point of transaction for commuters who want to buy tickets at stations. Additionally, the nature of the zones – which will give a 180-degree visual treat to commuters – will aim to make the experience more rewarding and visually appealing. ZEEL's content bouquet will ensure commuters are regularly updated with content from its repertoire of shows and movies, train information and public safety announcements whilst they buy their tickets. The partnership intends to bring an extraordinary entertainment experience in the commuter's everyday hustle-bustle. In Mumbai alone, railway attracts over 7.5 million commuters daily.
Shriranga Sudhakara, Managing Director, Vyoma added "It is a pleasure to partner with ZEEL as they shared our vision of creating world-class digital infrastructure to connect with people 'on the go' and enhance the journey experience. At Vyoma, our team has been inspired by 'Digital India' and building world-class digital platforms has been our passion. The support we have received from railway officers at every step of the way has been unwavering which we are grateful for and we would also like to thank Railtel for their support. The dynamic team at Mumbai division, Central Railway is the reason we were able to get this project off the ground seamlessly."
Located at high traffic locations across 25 central railway stations in Mumbai, the STZ will offer engaging content from Zee TV, Zee Cinema, &Pictures, Zee Bollywood and ZEE5 India.Read more