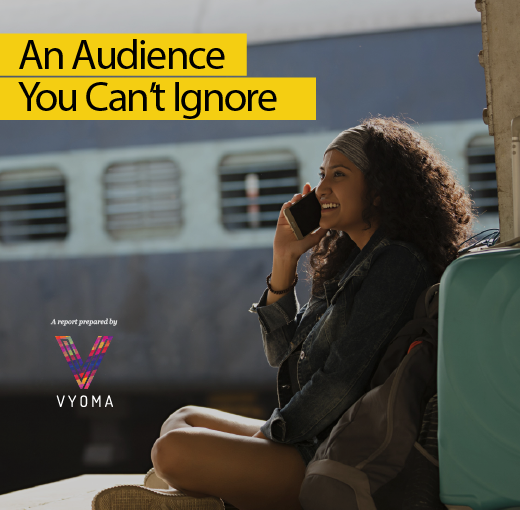 Vyoma Media has unveiled a study titled 'An Audience You Can't Ignore', a comprehensive insights report on the everyday railway traveller. The report highlights a number of preferences and trends that can be seen daily among this vast travelling population.
The report in which over 25 crore journey details and 50,000 passenger touchpoints were analysed makes for an all-encompassing definitive guide to the sentiments of the everyday suburban traveller. From the surge in the daily number of people who are travelling by the railways, their travel patterns, purchase intent and search preferences, the report illustrates how both the railways and the suburban commuter have evolved and grown over the years.
The insights, which were collated across Mumbai, New Delhi, Bangalore and Hyderabad, will help marketers and brand owners understand this diverse and vast target audience. Current estimates show that over 30 million people travel by the railways on a daily basis across the country.
The report has findings such as – 83% of all travellers use the railways for short distance travel, 37% of all passengers are women and over 69% own smartphones. As per the report, Mumbai and Hyderabad have the highest number of travellers in the 20-35 age bracket which is reflective of the high suburban travellers. Individual station ticket data also helps us understand the top-5 destinations commuters are going to and coming from.
Peak and non-peak travel times are also featured and bring up some interesting observations especially in Bangalore where the peak travel time is mid-afternoon.
Commenting on the launch of the report, Shriranga Sudhakara, Founder and Managing Director, Vyoma Media said, "This is the largest audience defining survey on the Indian Railway traveller ever done.  Having analysed over 25 crore data points over the span of 6 months the sheer magnitude of the data indicates how brand conscious and aware the daily suburban traveller is and the untapped potential of this vast audience. We can now build a persona of the suburban traveller who are clearly upwardly mobile and spend more time on the go.
Rohan Srinivasan, Chief Marketing and Communications Officer, Vyoma Media said, "This ground-breaking survey brought up a number of insights that not only dispel current perceptions but also highlight the opportunities that are associated with the Indian railways. Our findings, clearly illustrate a huge aspirational audience that brands should be engaging with and reaching out to." Read More