Dear Friends,
As we start the New Year, it is an opportune time to look back on the year gone by and also to look ahead.
Vyoma launched its Vyoma Campaign Analysis and Measurement (Vcam) platform which provides insights, analysis and realtime feedback on all the advertisements that are running on the Vyoma Media's Network. The platform provides a variety of tools including dashboards and reports that assist customers with planning, running and measuring the effectiveness of their media campaigns. It also provides for centralized asset management of all displays including the installation and upgrading of display software without any manual intervention. The Vcam platform helps improve turnaround times, reduce system errors and enhance efficiencies end to end.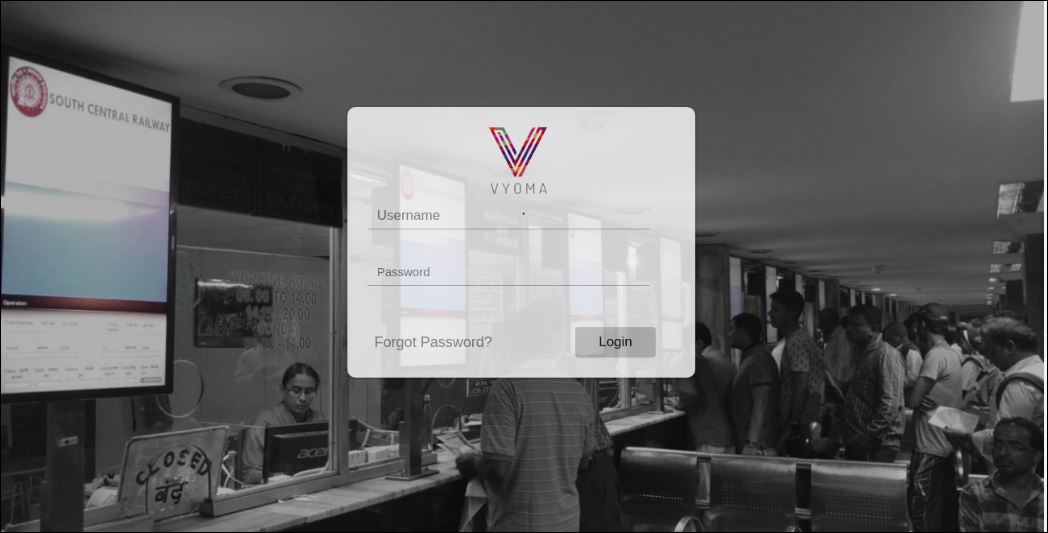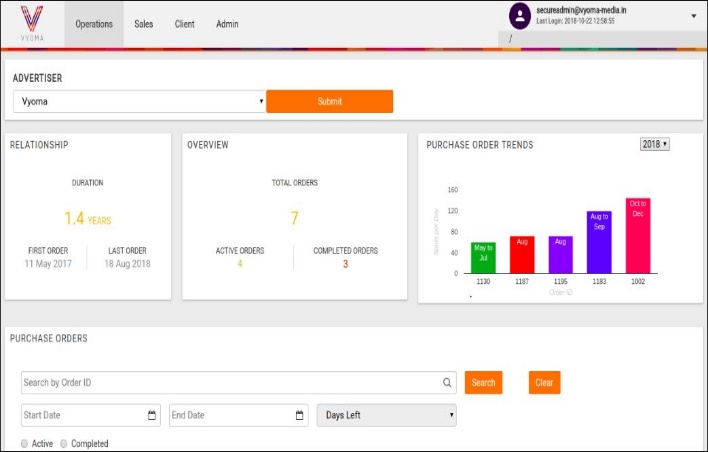 It's been a very positive quarter for our business. Leading brands such as TVS-XL, Garnier, Sri Sri Tattva, Cipla, Maybelline, Quantum Mutual Funds, IDBI Bank, Ministry of Defence, RT Pathology Lab, Gokul Dairy, Google, T3 Tournament – have also been added to our client roster supplementing our existing campaign work for Amazon, Xiaomi, Ministry of Consumer Affairs, Department of Posts, State Bank of India and LIC.
Vyoma recently undertook a marketing initiative titled 'Tracking Lives' to recognise and illustrate the diversity of railway travellers from across the country. The aim of the exercise, which involved travelling to stations across its entire 17 state network and meeting everyday travellers, was seen in the company's new promotional campaign. The primary objective was to create awareness and champion the everyday passenger. The video pays homage to the everyday Railway traveller and illustrates the diversity of people who use the railways daily and how the railways is a true microcosm of new India.
Continuing on from our past associations, we were the official Digital-Out-of-Home partner for the Delhi Dynamos for the on-going edition of Indian Super League (ISL) reaching out to football fans through the eye-level placed smart displays across Delhi / NCR where fans also got a chance to win match tickets.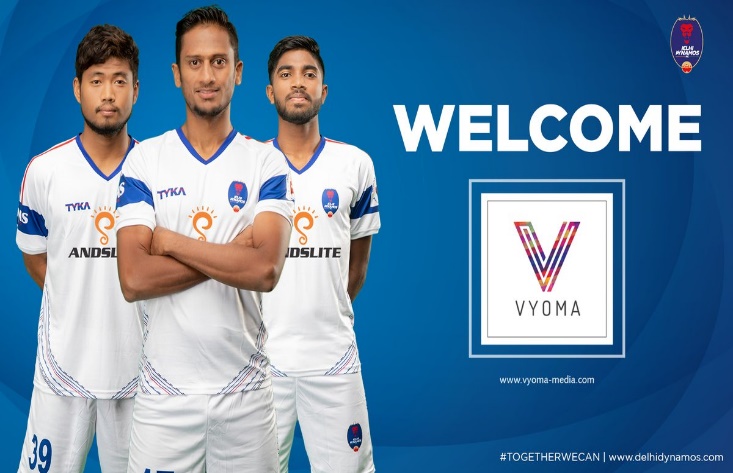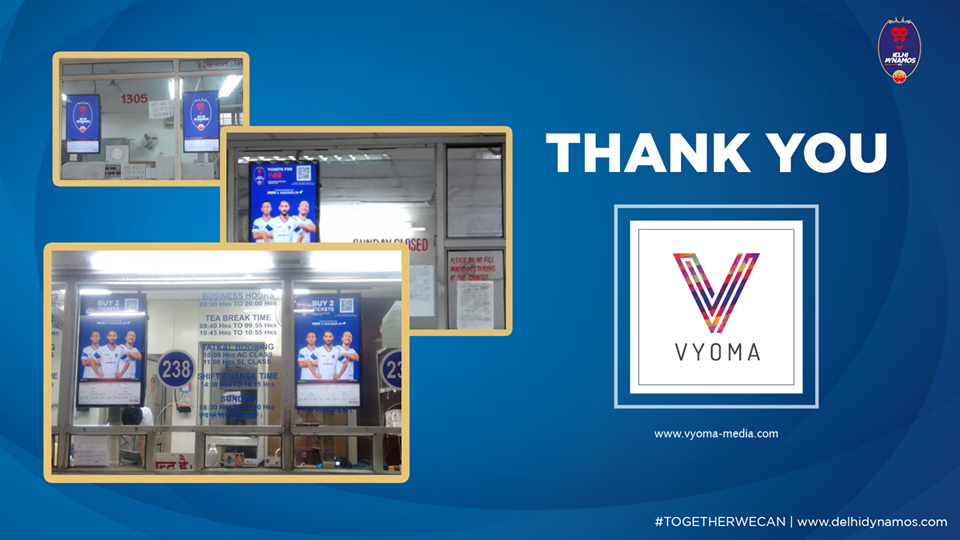 Vyoma was also the official DOOH partner for the Mumbai Rockets for the recently concluded Vodafone Premier Badminton League (V-PBL). All Mumbai Rockets and badminton fans engaged with our smart displays placed at the point of transaction across the entire suburban network where fans also got a chance to win tickets to see some of the matches.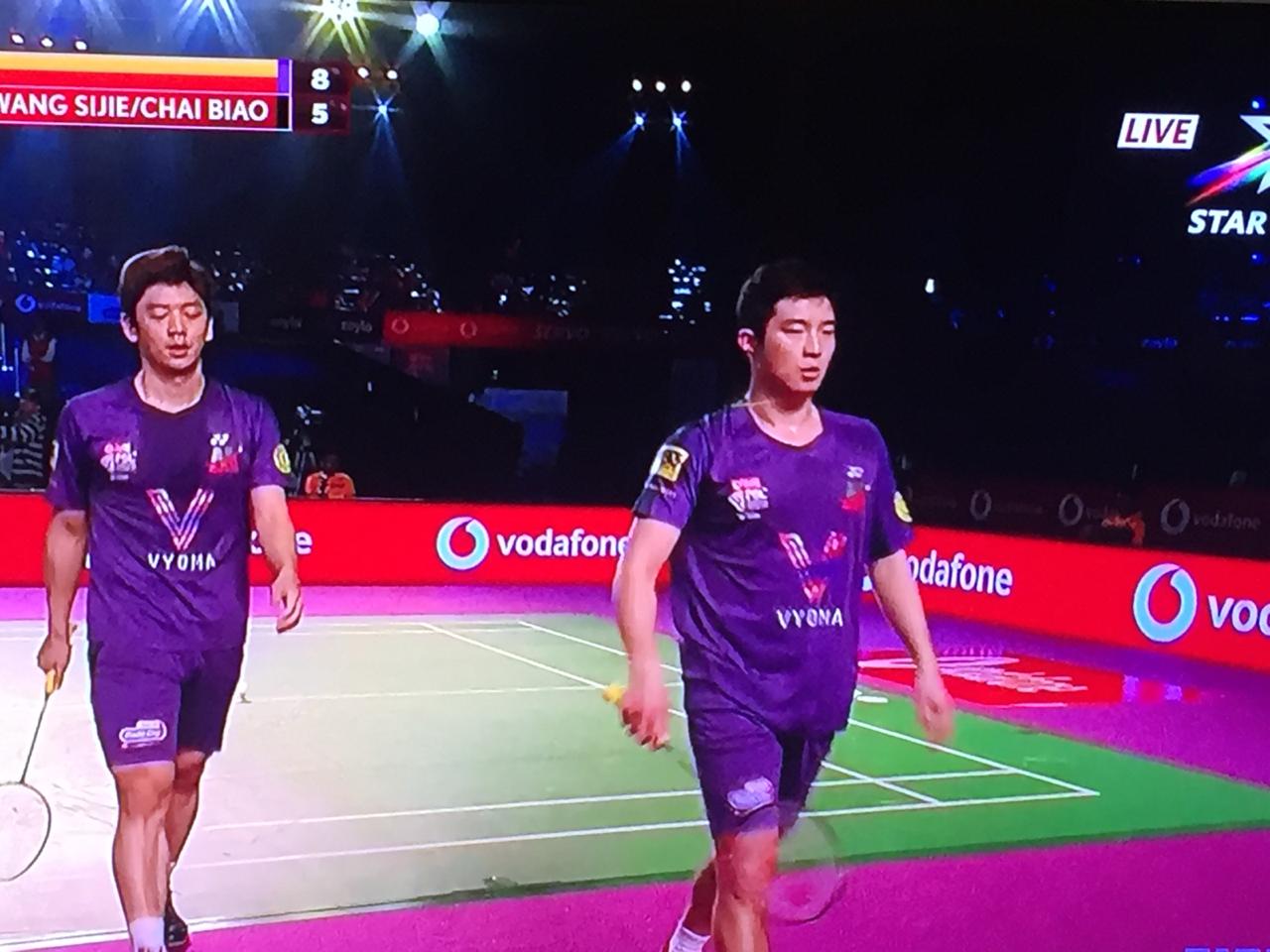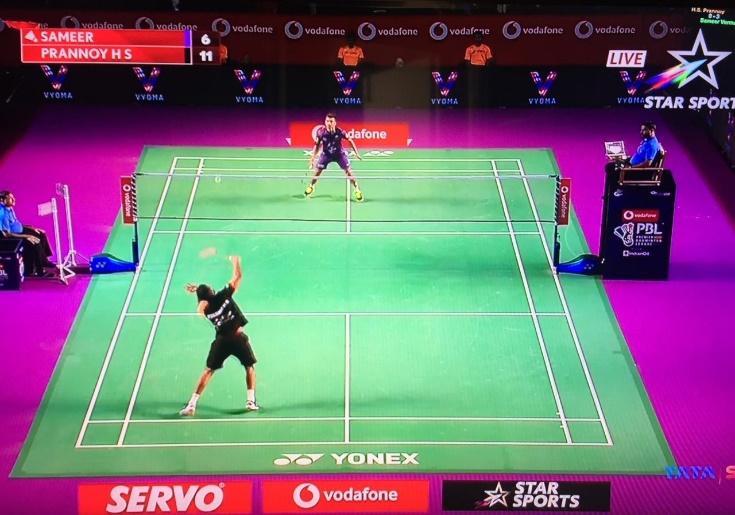 Our Innovations and Products team continue to do fantastic work and a number of industry first products were rolled out again. With the help of Vcam, the team has developed a new feature that provides the exact time taken for updating campaigns across the network and shows timely information on pending locations for all the campaigns that it executed on our network.
We look forward to engaging with you further and thanks for your continued support.