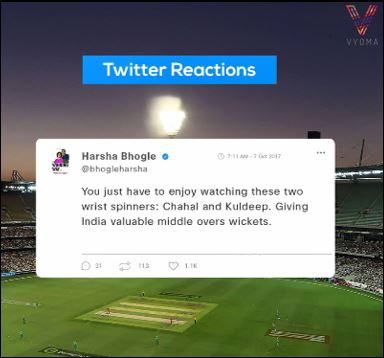 Over the last decade, there has been a tremendous surge in the number of events in the International sports calendar. Traditionally, the World Cup, the UEFA Champions League, the Tennis Grand Slams, IAAF World Championships, the Summer and Winter Olympic Games, the Commonwealth Games, the PGA Championships amongst numerous others have dominated annual world sporting calendars. In India, at a very India-centric level we have witnessed a dramatic rise and ballooning of sports properties such as the IPL, ISL, Hockey India League, Pro-Kabaddi and Premier Badminton League in recent years. In the next few months, sports fans can expect to see the Asian Games, World Badminton Championships, Pro Kabaddi League, the US Open and of course the on-going India-England cricket series that's keeping us engrossed.
With so many sports events happening at the same time, the Digital-Out-of-Home (DOOH) industry is now looking for innovative ways for brands to connect with sports fans as well as reach newer audiences. The industry as a whole is trying to keep pace with other mediums and is making in-roads. With increasing smartphone penetration and falling data tariffs, online consumption of sports content in India is without doubt on the rise. Online and 'on-the-go' consumers are no longer a niche category that can be ignored. There are 429 million online sports viewers in the country and on Hotstar alone during the 1 st IPL match this season, a whopping 42 million people tuned in to watch which was three times higher than that of last year. For the recently concluded World Cup, according to Broadcast Audience Research Council (BARC), the viewership was set ablaze with over 192.7 million viewers watching the matches online till the quarter finals. Sony Pictures Networks India (SPNI), the official broadcasters telecasted live feeds in 5 different languages- Hindi, Bengali, Telugu, Tamil and Malayalam to extend their reach to all audiences across the country. A remarkable 63.1 million viewers in rural India had tuned into watch the tournament, amounting to 42 per cent of the overall TV reach till the quarter finals.
Today's sports fan is now spoilt for choice where real-time updates and instant scores are now available at a click of a button. The challenge, and in this lies the opportunity for brands is to explore other new and non-traditional formats to engage audiences. During the World Cup, OnePlus, Indian Oil, Nike, Adidas, KIA Motors, Hyundai, McDonald's, Visa to name a few undertook high visibility campaigns across mediums. Campaigns like #MeriDoosriCountry by Sony Pictures definitely raised the bar in capturing the sentiments of the Indian football fan by promoting the fact that although India were not participating they could support their second favourite country. Currently, SonyLIV's ad campaign #Epic70daybattle is on-going for the Indian Cricket Team's tour of England that connects passionate cricket fans across the nation.
DOOH gaining momentum
Traditional out-of-home advertising has been popular for decades now but never with sports content that captures the imagination. However, with the emergence and adoption of technology, the creative canvas for creating digital content that both engages consumers and is in real-time has only just started. Nowadays, creatives and content can be put up that vary from pre-match comments, live match scores, match highlights, player information and statistics to integrating social media feeds. Thus, taking consumer engagement to the next level which was never possible.
Showcasing this content in any local language is also now a reality and is in-line with the way all other mediums have adopted this in their overall marketing strategies. Future-ready digital displays can also showcase and gain fan sentiments whether it's through innovative call to action campaigns such as missed calls or simply by redirecting fans to brand and property social media pages for further engagement and affinity To show the immediate impact of social media content, you only need to look at the brilliant sprint by Hima Das that was shared across all social media platforms in less than 30 minutes. Her sprint was trending across Facebook and Twitter the entire day. Social media's influence on sports campaigns can be authenticated with the enormous response received by various campaigns and hashtags like #FreeKicksToFreeFuel by Indian Oil and OnePlus inviting users to pick their team and predict the winner.
Following global DOOH trends
Engaging sports fans is not new globally. Citing a recent example from the UK, Ocean Outdoor aired the Wimbledon Finals live for both Men and Women on its new full motion screen in Westfield Square. Ralph Lauren used this to promote their latest fragrance for men – Polo Red. Live sport combined with product awareness is now the norm even within outdoor. With the never ending conveyor belt of sporting events on the horizon, the DOOH industry in India is making every effort to stay at the forefront of innovation and being the viewer's second screen. It's now highly critical for brands to have the right digital strategy in place to accentuate their content – promotional and user generated content (UGC) – to attract and engage with existing and new viewers.
The DOOH industry is at the cusp of an innovation wave. We already engage with a huge number of potential viewers who are on the move and importantly who are possibly already exposed to the content. Our task is to amplify this content and making it absolutely relevant to our surroundings. Read More
Rohan Srinivasan, Chief Marketing & Communications Officer, Vyoma Media